"Caractors"
Edit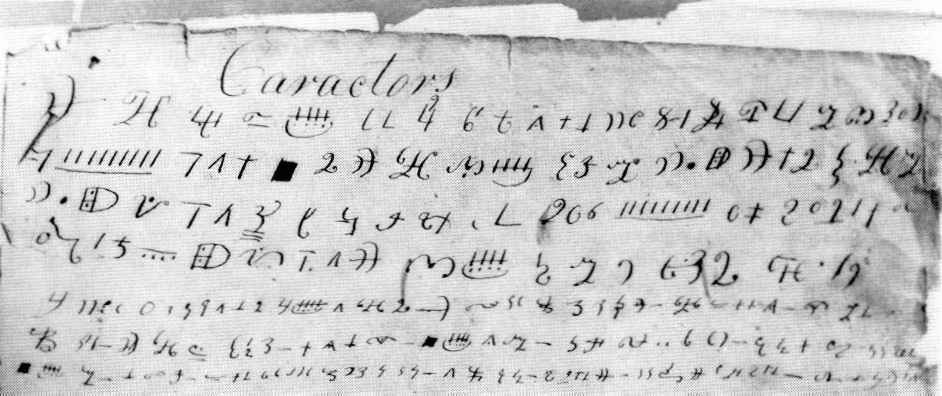 The ProphetEdit
This is from the Mormon newspaper, The Prophet, from December 21, 1844.

The Stick of JosephEdit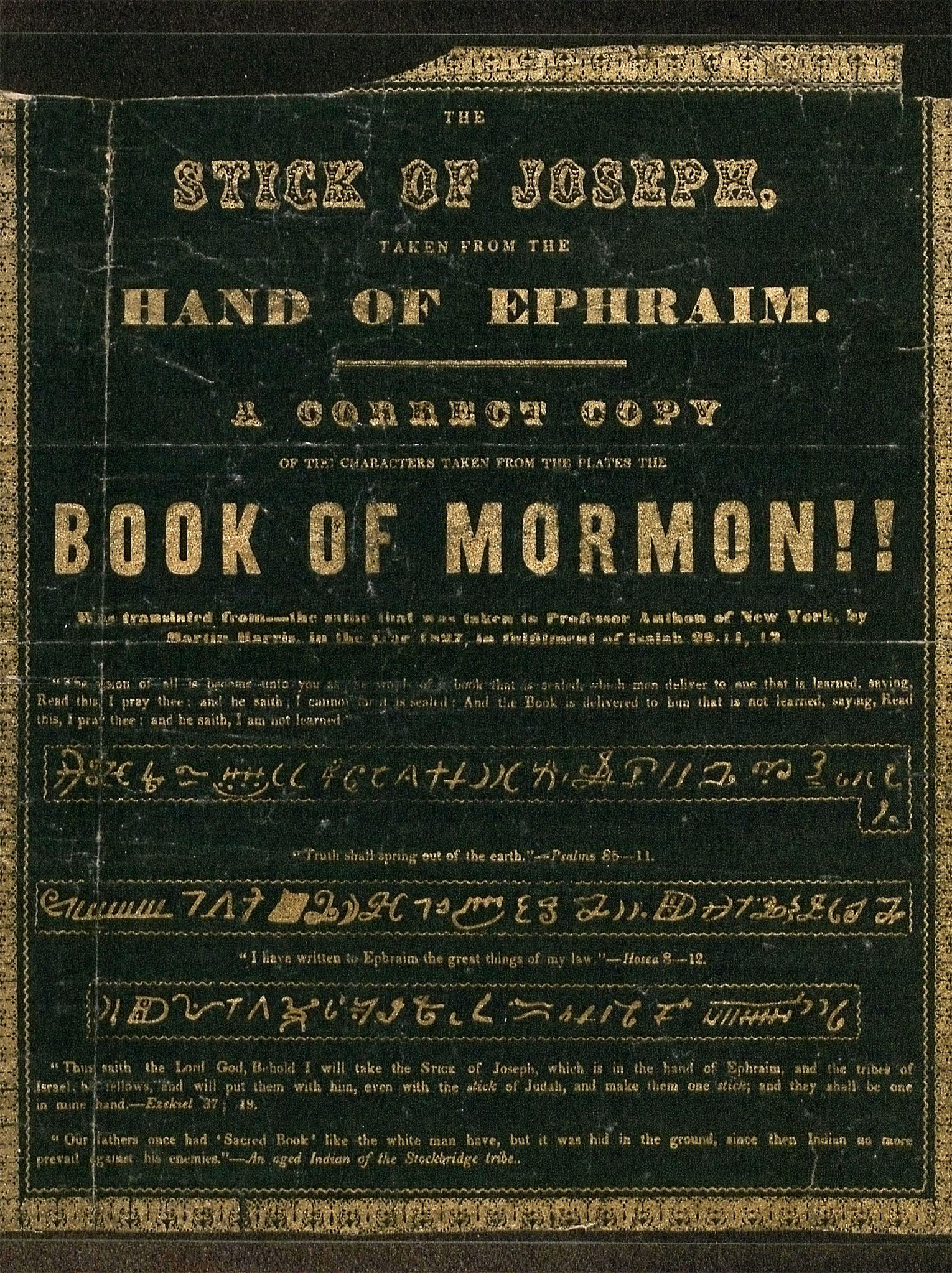 Frederick G. Williams document
Edit
This document appears to be things that were being studied at the School of the Prophets. It is not very clear whether the symbols are intended to be reformed Egyptian. Part of the front side:

The things on this page are D&C 7, "Questions in English, Answers in Hebrew," "characters on the book of Mormon," and a statement about Lehi landing in Chile.
The back side: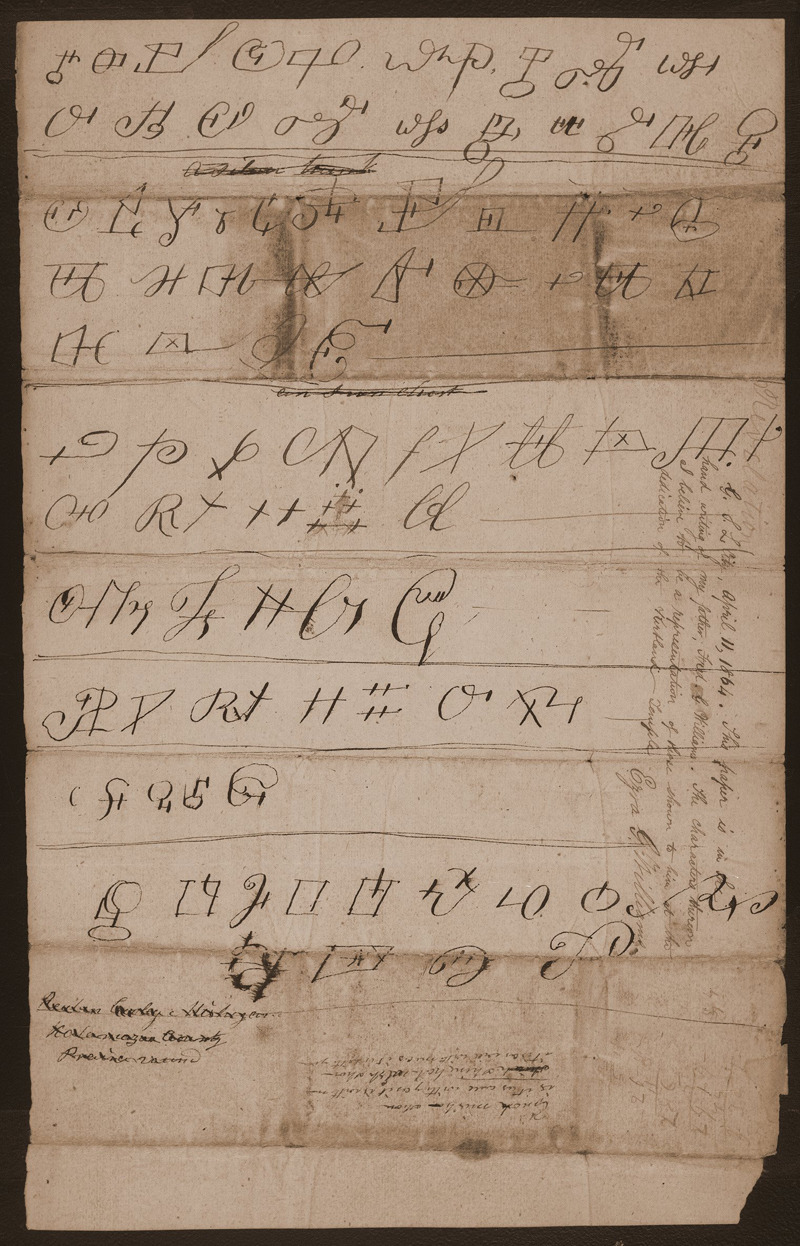 The writing in the right side says in full: "[In pencil: Revelation] G. S. L. City, April 11, 1864. This paper is in the hand writing of my father, Fred G. Williams. The characters thereon I believe to be a representation of those shown to him at the dedication of the Kirtland Temple."
Oliver Cowdery document
Edit
The same as the front side of the Frederick G. Williams document.


Document from Eva Grace Smith Madison's collection
Edit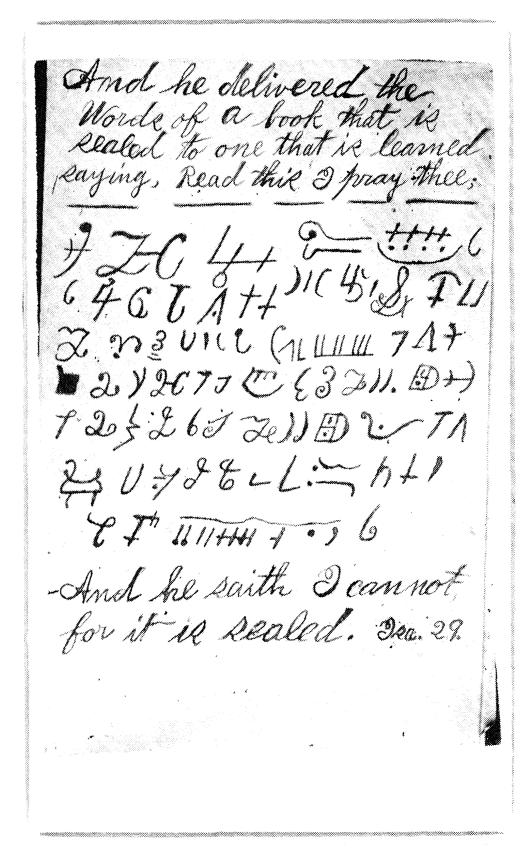 References
Edit